Use PDS Sync to connect Project Desktop with Project for the web and the Power Platform.
PDS Team | Mon Nov 20 2023 | News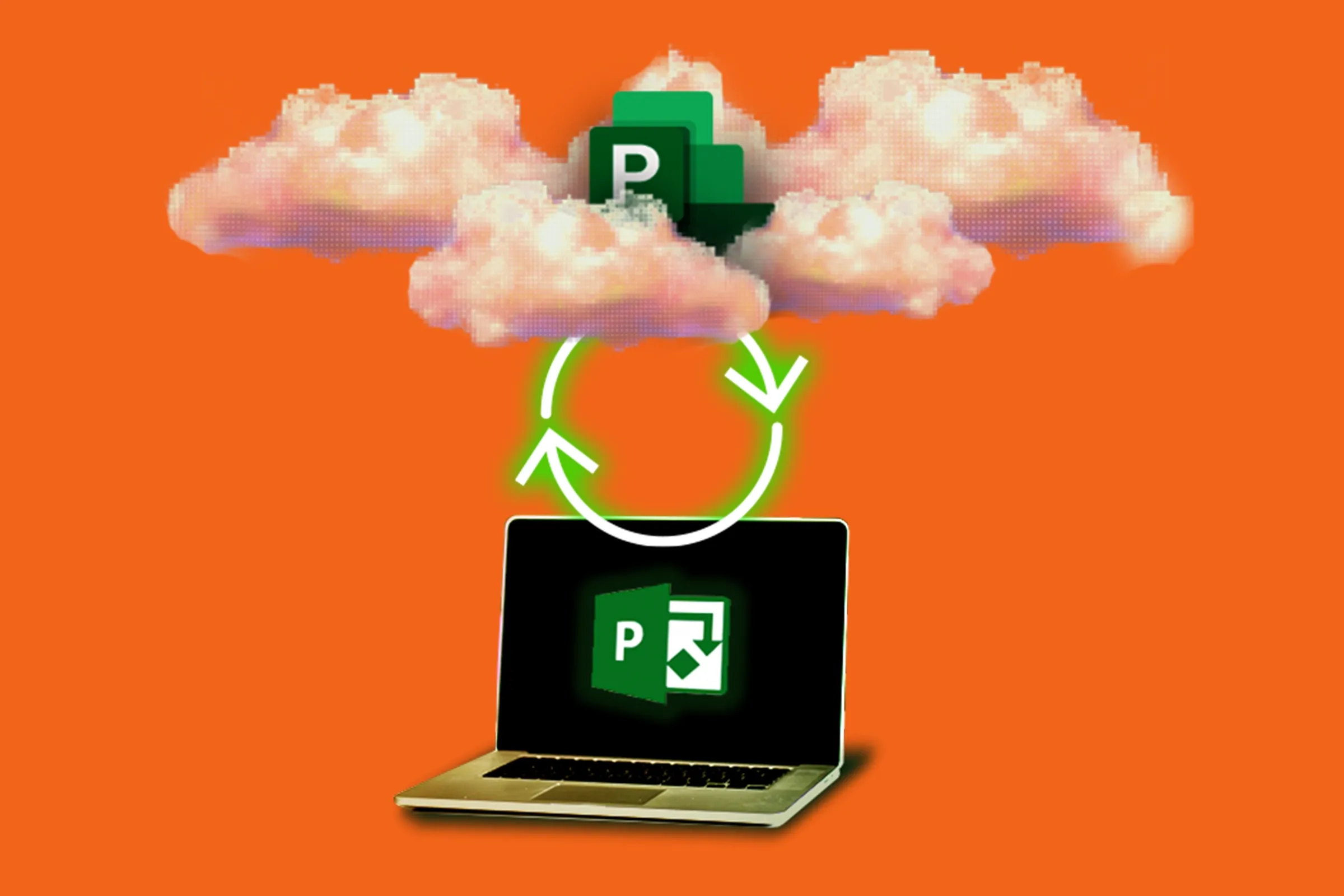 Project Professional has been around for nearly 40 years and is the preferred tool of experienced project managers. Project Desktop has many advanced features not available in Project for the web, like reports, contours, and formulas. Project for the web, in Office 365, is Microsoft's newest simpler offering for every type of Project Manager. Both products are separate and independent. However, the Project Data Suite provides a synchronization service to create Project for the web plans from Project Professional schedules, including resources, assignments, and custom fields.
The PDS Project Sync is a powerful tool that allows you to share and maintain a Project Professional schedule with Project for the web using a two-way synchronization. This helps create a collaborative environment since you can connect Project desktop to Project for the web and have your team members update their tasks in Project for the web for the Project Professional assignments.
To start, you need to download the Project Desktop Add-on from the PDS app website and install it. Once installed, you must enter your Microsoft credentials to grant access to your Project for the web Microsoft tenant.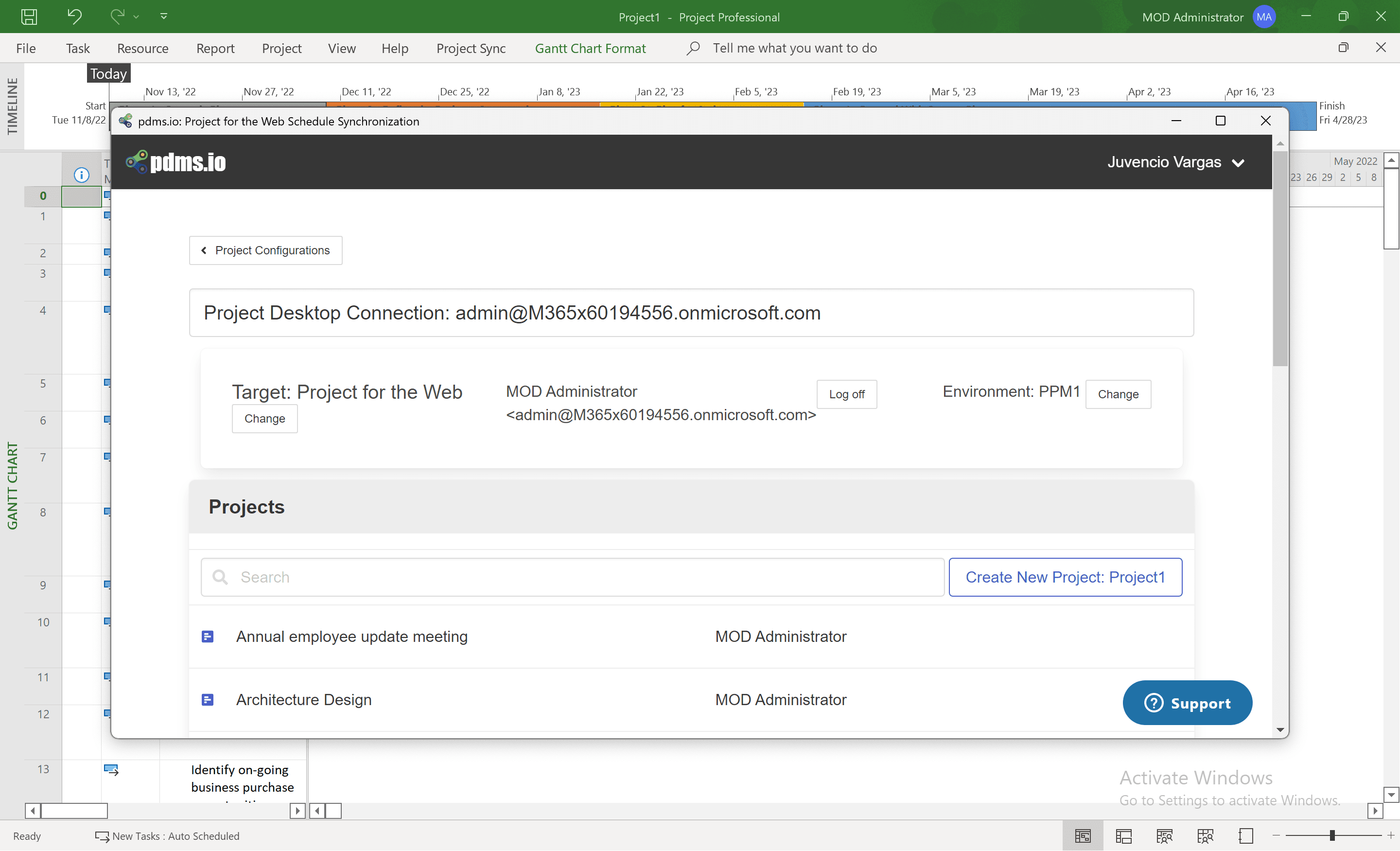 When you build a Project Desktop schedule and start the sync process, PDS will create a Project for the web schedule with the same information on the Project Desktop schedule, including resources and assignments as they are in your schedule.
You can open the Project for the web schedule and can collaborate with team members that have task assignments.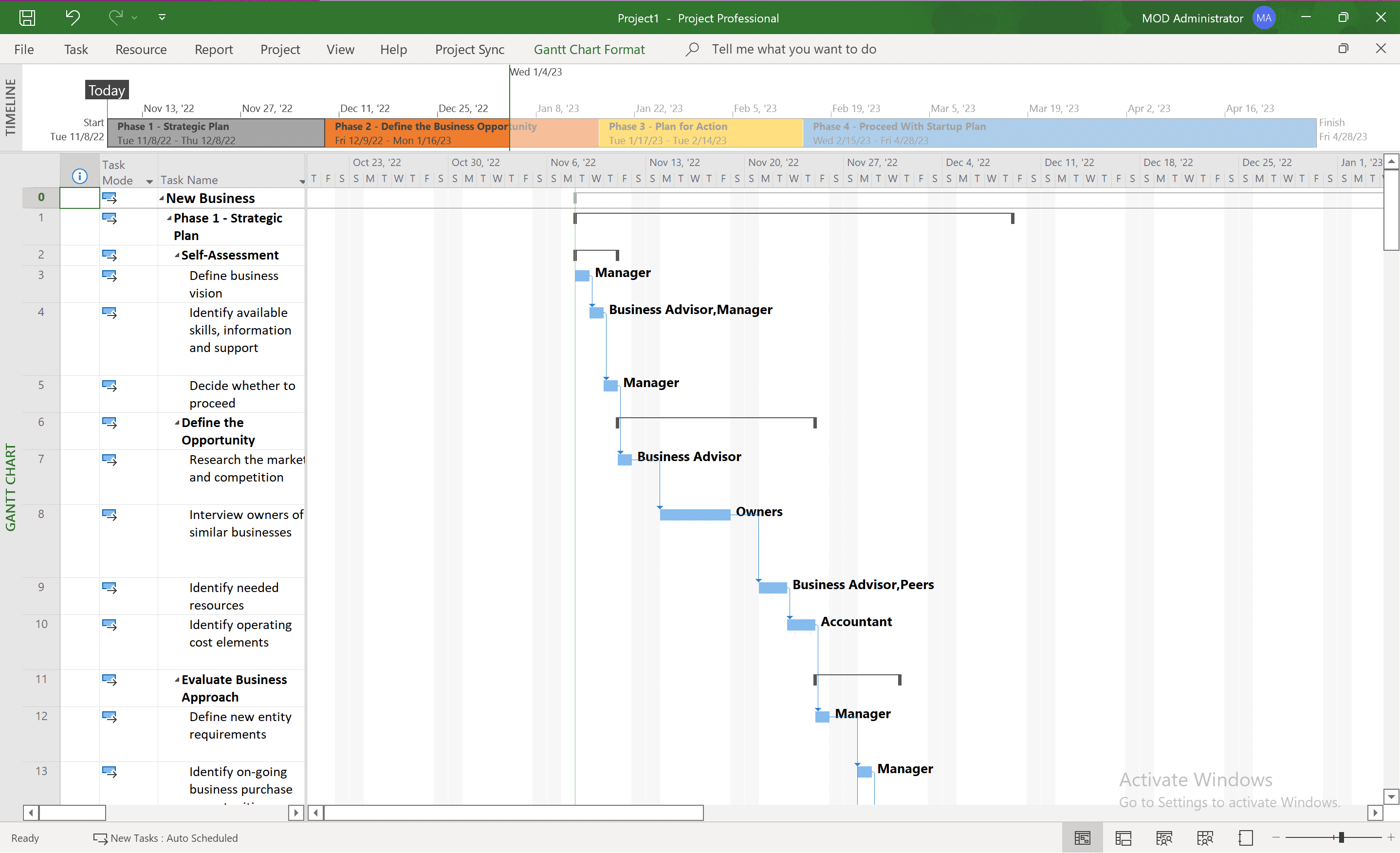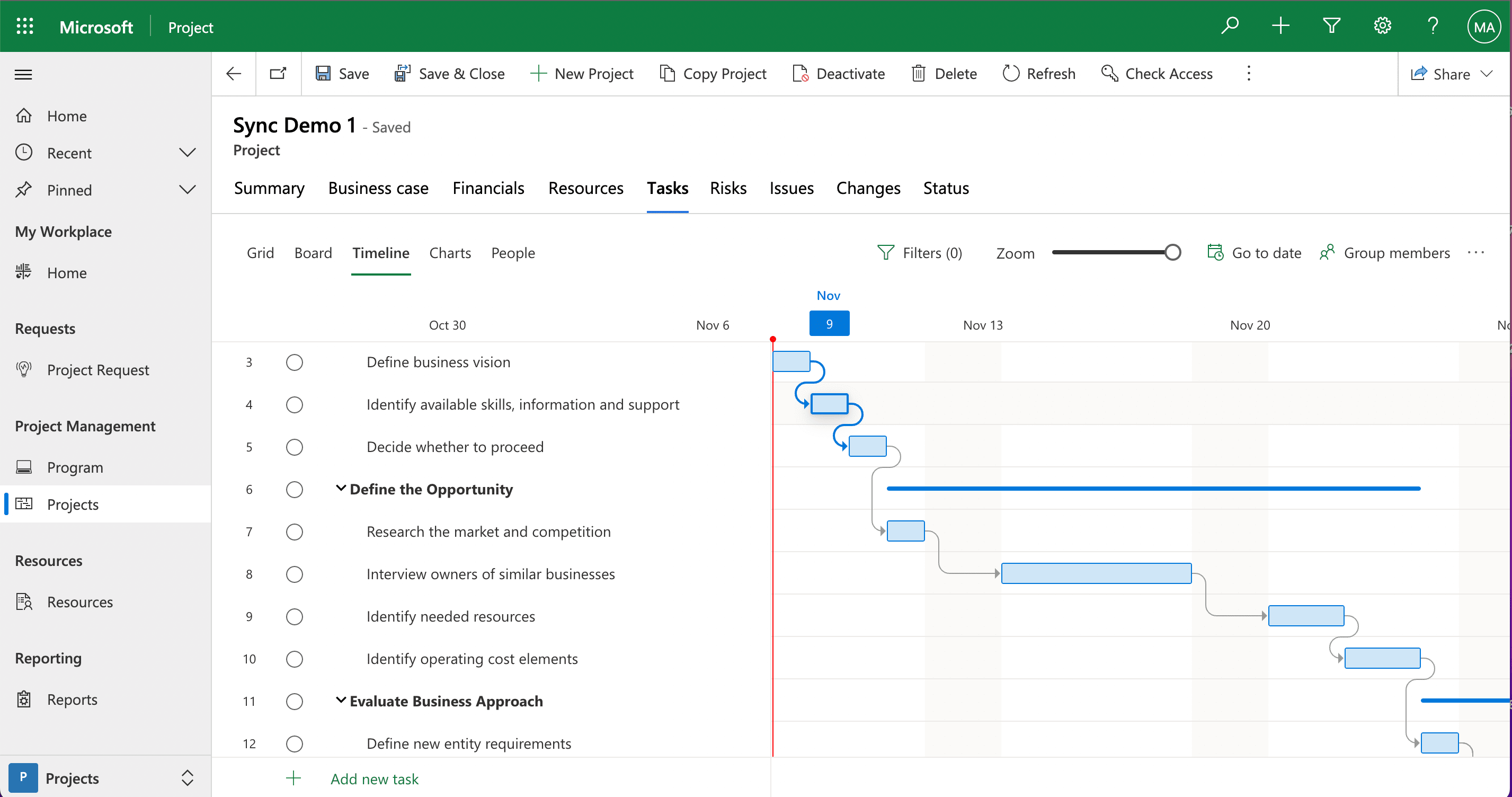 You can make changes, assignments and mark tasks as complete on either platform. To start the synchronization process, you must enter Project Desktop and click on Auto-Synchronization.

The sync process will automatically start and read both platforms to find differences and changes in the documents.
When the process is completed, it will show you a report with the differences. Then you can manually decide if you want to apply those changes between the two versions or just accept all and the tool will copy the information in minutes, depending on how many changes you have.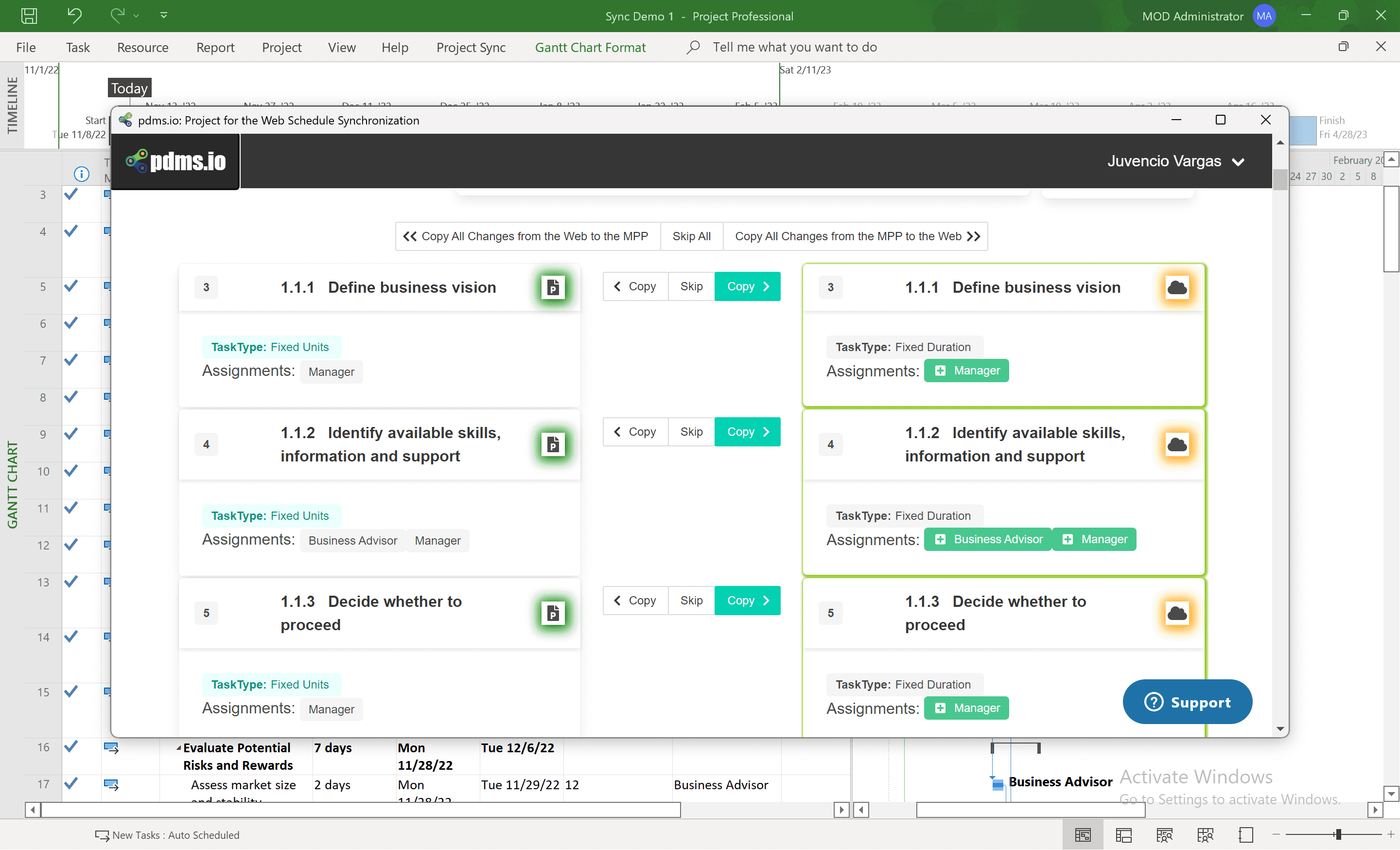 Once the process is completed, you have exact copies of your work in both platforms. Synchronization is a two-way process so you can work on either platform. However, the synchronization process can be started only in Project Desktop.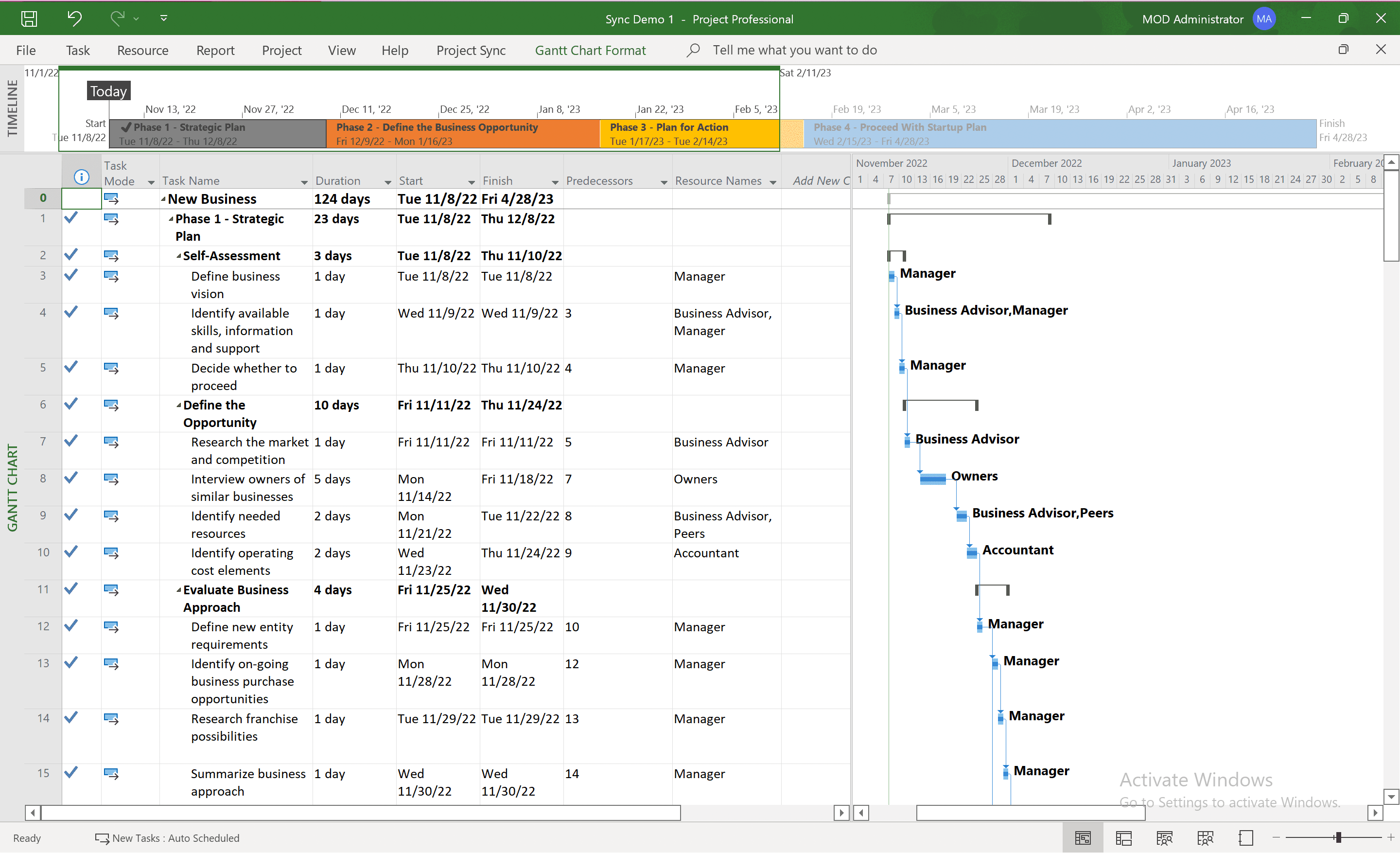 Project Sync is available as part of the PDS full subscription or as a separate Sync offering. Contact us to request a demo.